20 RESUME TIPS THAT HELP YOU GET INTERVIEWS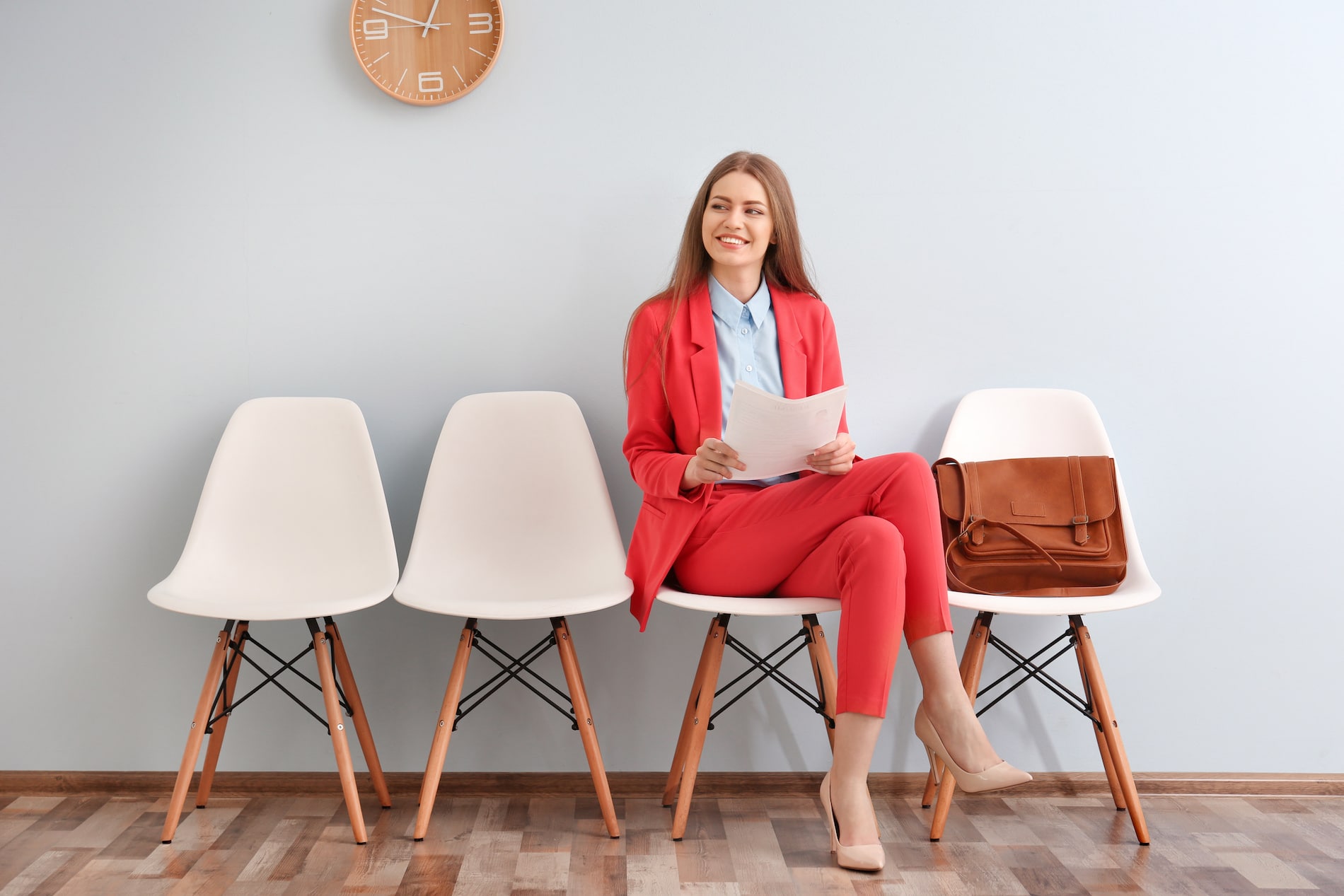 Photo by Africa Studio – Adobe Stock
Introduction: Understand Applicant Tracking Systems (ATS) and Optimize Your Resume
More and more companies use an Applicant Tracking System (ATS) to support the recruiting process. It helps them to sort through numerous applications very quickly and identify the best candidates for the positions they are hiring for. The ATS scans resume content for specific keywords and decides if the application should be passed along to the recruiter. Even if you're highly qualified, your resume may not be noticed if it isn't properly optimized. 
The existence of ATS has two main implications concerning design and content.
Regarding design, there are two main issues: First, some ATS can not scan pdf documents. So you have to send your resume in Word format. Second, they usually can't scan a file with more than one column. That means that all the beautiful resume templates that you can find online won't be the best choice if you apply for a company that uses ATS in their recruiting process.
Now, let's talk about the implications for content. To ensure your resume is compatible with an ATS, you should optimize your resume with keywords. Keywords will make or break your chances of being included in employer and recruiter search results. Keywords are the most important words or phrases that indicate what skills and other characteristics employers want in candidates. Hiring managers choose these words for each role and use them when they write job descriptions, enter them when they search for candidates and program them into recruiting software that sorts through job applicants' materials and online social profiles. The keywords represent the soft and hard skills you possess and the expertise you've acquired in your professional life that qualifies you for your target job. If you're not sure which keywords to include in your resume, start by collecting three to five job descriptions that represent the type of position you're looking for. Then, copy and paste the job description into a word-cloud generator, such as TagCrowd, to identify the terms that are frequently used throughout your desired positions. If you possess these skills or qualifications, incorporate these terms into your resume.
To learn more about ATS and TagCrowd sign up for our Online Course "How to Land Your Next Job."
How can you find out if a company uses ATS or not? You can't! However, you can rely on this rule of thumb: Large companies tend to apply ATS, while small companies not. This answer probably doesn't help you a lot, so we recommend to do the following – if you want to have an amazingly-looking resume, you could print it out and use it for networking, for example, when you talk to people in person. Or if you apply for a position in a small family company, you can take the risk and send it as well. But if you apply for a role in a large or medium-sized company, be sure to send or upload an ATS-friendly resume.
1. Choose a design – avoid fancy templates
Now you know why a fancy or complicated template is not what gets you the best result. So, don't forget that a nicely-looking resume makes it difficult to parse the text of your resume, which will prevent it from getting through the Applicant Tracking Systems and as a result to recruiters. If you do need a format and can't come up with something on your own, we recommend choosing a free template on Jobscan.
2. Look for keywords in the job postings
The best way to get keywords for your resume is to read the job postings that interest you carefully. If you apply for different job openings, you should study each job description for keywords that show what the employer wants in an ideal candidate. Then include those keywords in your resume. 
3. Tailor your resume to the job
Don't prepare a one-size-fits-all resume, where the only thing you will edit is the company name and job title. Tailor your resume to the specific job that you are applying for and that the recruiter will think that the resume is directed to him.
4. Decide about resume length
Rule of thumb is either 1 or 2 pages. Experts recommend that you keep your resume to only one page. Recruiters and managers have a short attention span, so don't overdo it. This is understandable, considering how recruiters may be dealing with endless stacks of resumes on a regular basis.
5. Avoid headshots
Several modern resume templates include a spot for a photo. While it might seem tempting to add such a personal touch, some recruiters automatically will reject any resume with an applicant photo to avoid any claim of discrimination.
If you want to know more when to use a headshot and when not, read our article "When you should include a photo in your resume and how to get the perfect one."
6. Keep it recent and relevant
Your resume should include the most recent 10-15 years of your professional history.  It should only include the experience that is relevant to the positions to which you are applying.
7. Do not overuse verbs
Don't overuse the same verbs in your resume and substitute them for alternative synonyms.
8. Choose a font
Your resume should be easy to read. Some of the best resume fonts are Calibri, Arial, Georgia, or Verdana. There is no wrong or right here. Maybe you should not use old-fashioned "Times New Roman." Keep in mind that some fonts are bigger and wider than others, and some applicant tracking systems may not recognize unconventional fonts and display errors.
9. Choose a font size
The resume should be easy to read, but you also want to ensure you have enough space to include all your relevant information.
Use something between 10.5pt and 12pt

Less than 10.5 is difficult to read, and anything over 12pt is too big
10. Choose right tenses
Your current position should be in the present tense, and all of your past jobs should be in the past tense.
11. Use white space
White space makes your resume easier to read. Add space in between sections and positions.
12. Keep your formatting consistent
Make sure to keep fonts, heading styles, tenses, and date formats consistent throughout your resume.
13. Put your name and contact information on the top
Put your name at the very top of your resume. Use the same font for the name as the rest of the resume. A good size is a 24-26 font. Make it bold and have it all capitalized. Include your contact information underneath your name and use the following information in the following format:
City, State Zip | Phone Number | Email Address | LinkedIn URL
14. Use a professional e-mail address
Your email address should be professional and modern. Make sure you are using a modern email provider. If you are using Gmail, make sure your profile picture is updated and professional because it will show up on the recipient's email.
15. Include the key sections in your resume
The key sections that your resume must contain are:
Work experience and history

This section includes your career highlights in the jobs that you have held in the past. This is also the section where you show your most important duties and responsibilities of each position you held.

Education

This section includes the degrees earned and recognitions received. It also covers training and workshops attended, as well as certifications and accreditations obtained, which will add to your marketability as an employee.

Skills

This section includes the additional skills and qualifications that are not clearly identified in the work history and experience section. These are often divided into two categories: hard and soft skills.

Additional Sections,

This includes other sections you might want to add for example Volunteer Work, Awards and Honors, Hobbies and Interests and Accomplishments or Achievements.
 16. Keep it (Reverse) Chronological
Organize the information on your resume so that your most recent experience is listed first.
17. Save your Resume in .doc Version
Save your resume as a .doc document because that it makes it easy for the Applicant Tracking System (ATS) to parse the text of your resume into the system. 
18. Choose a right name for the resume file
To make a professional impression name your resume file, "First Name_Last Name_Resume." Avoid position names, companies, or dates when naming your file. This way, you can use it for a variety of positions, and it also makes it easier for the recruiter to find it on their computer.
19. Proofread several times more than you want to
Making critical spelling or grammatical errors will prevent you from ever getting a call for an interview. A great tool to check your resume is Grammarly, which reviews your spelling, grammar, and catches punctuation. It's also a good idea to ask someone to look over your resume because after you've been staring at your work for too long, it's sometimes difficult to catch errors. 
20. Get help from the professionals
Some jobseekers pay resume writers and professionals to assist in writing or editing their resumes. There are several pros and cons to this, and the decision will depend on a lot of factors. If you experience problems writing your resume, it surely can be very valuable to you.
Bonus Tip
Once you've completed your resume, scan it using Jobscan.co. By doing so, you can assure that your resume gets through the top Applicant Tracking Systems (ATS).