THE 7 BEST PERSONAL FINANCE BOOKS
Do you find it hard to manage your finances? Maybe math isn't your strong point, or maybe keeping track of money and budgeting confuses you. Or, maybe you just want to know how to invest, save more, and build more wealth. 
Whatever your goals, the best way to move forward is to learn. If you're looking for the best books on personal finance, here are our favorites!
Please note:  this post contains affiliate links for which We Mean Career may earn a small commission on your purchase. This will be at no additional cost to you, and we only share products or services that we personally use and love. 
    1. Money Honey: A Simple 7-Step Guide for Getting Your Financial $hit Together by Rachel Richards
If you're looking for advice and tips on managing money, this book is an amazing read! The author provides lots of strategies on everything finance-related, including budgeting, managing debt, investments, savings, building your credit score, and more. 
This book is fantastic if you want to start planning for the future. It's fun to read, and it uses humor and lots of relatable examples and stories. It's easy-to-follow and provides plenty of actionable advice and knowledge – we learned a lot from reading it!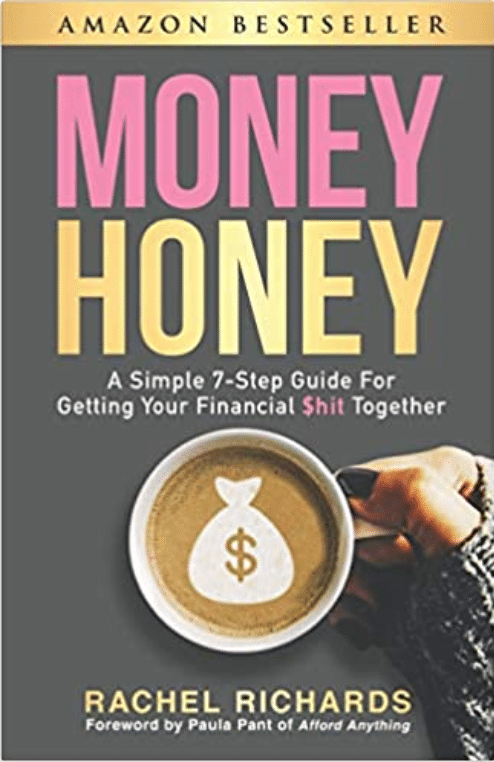 2. The No-Spend Challenge Guide: How to Stop Spending Money Impulsively, Pay off Debt Fast, & Make Your Finances Fit Your Dreams by Jen Smith
Are you guilty of overspending? If you are, this book is perfect. It uses the idea of "no-spend" challenges, which teach you how to budget and save for the future. The author, Jen Smith, is an expert in this field and shares really helpful, insightful advice on controlling spending. 
The book covers everything regarding the psychology behind impulsive spending. It also gives detailed insights into how to save money, cut your living costs and pay off debt, and even suggests interesting ways to have fun without spending anything at all. 
If, like many people, budgeting alone isn't enough for you, the book is ideal as it teaches you to change your entire mindset. This is an awesome read that we highly recommend!
    3. The Total Money Makeover: Classic Edition: A Proven Plan for Financial Fitness by Dave Ramsay
The next book on our list is The Total Money Makeover by top-rated finance coach Dave Ramsay. This is a brilliant book and is perfect for anyone wanting to take control of their money and financial situation.
In the book, the author explains, in a concise and interesting way, why you need a budget and the importance of sticking to it. He then talks about the "Money Makeover" itself, which includes 7 steps on how to set up a budget that works, pay off debts, and get your finances in shape. 
We love this book as the author uses a common sense approach to finances that helps you shift your relationship with money and build wealth over time. The strategies are simple and easy to implement – and they really work!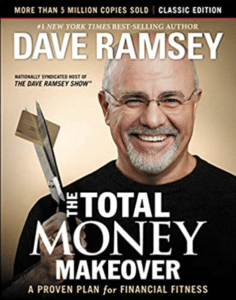 4.  Good With Money: A Guide to Prioritizing Spending, Maximizing Savings, and Traveling More by Anna Mazurek
If you're a travel enthusiast or interested in travelling more in the future, this is the book for you! It is well-researched and includes loads of practical tips on how to travel on a budget. 
The author goes through everything you need to know about managing your money whilst travelling, and covers everything from choosing the right credit cards and bank accounts, to the cost of travelling in different regions and the best ways to make money. 
Overall, this book is an excellent choice. It contains realistic information, but the friendly style and use of humor and personal stories also make it a fun, engaging book to read!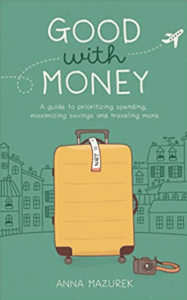 5.  Smart Money Smart Kids: Raising the Next Generation to Win with Money by Dave Ramsay and Rachel Cruze
The next book we're recommended is ideal for parents and families with children. The book focuses on teaching kids to be smart with money, and it is written by father and daughter, Dave Ramsay and Rachel Cruze. 
Among other things, this book details the best ways to teach kids about money, how to spend and save, the importance of hard work, and how to be responsible with money. 
It also includes lots of specific examples, advice, and strategies to use that help develop a positive attitude towards work and finances. The book is great for raising self-disciplined, independent young people who are money smart!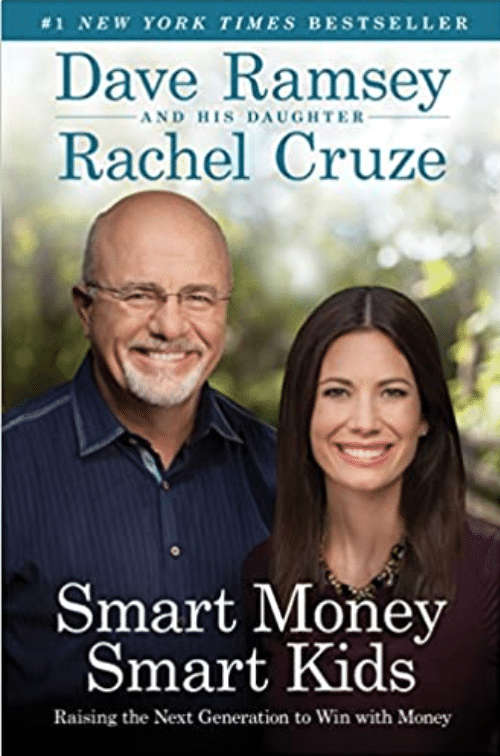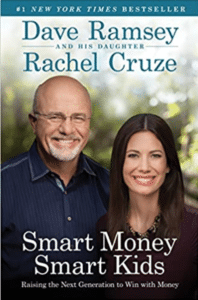 6. Finding Your Financial Type: Clearing the Hurdles to Financial Wellness by Chantel Bonneau
Do you dream of financial freedom? If you do, this is one of the best books around on gaining more control of your finances and achieving your goals. In this book, best-selling author Chantel Bonneau outlines different "FIN" types, then helps you discover which of the types you fall into. 
By doing this, you can find out what's holding you back financially and how you can improve your relationship with money depending on your personality. 
This is a very insightful, interesting book on finance. It also provides lots of realistic advice based on personality tests to maximize the chances of reaching your financial goals. We highly recommend this for anyone trying to plan for the future!
    7.  Millionaire Teacher: The Nine Rules of Wealth You Should Have Learned in School by Andrew Hallam
If building wealth and achieving financial freedom are important goals to you, this book is a must-read. Andrew Hallam writes in a way that's clear and easy-to-understand, and he outlines everything you need to know about investments and managing your finances. 
This isn't a get-rich-quick book. Instead, it provides essential knowledge and investment strategies. This is such an important subject, and the author gives a perfect foundation for anyone that's new to investing or for those looking for more advice and tips.