You should
TAKE THIS COURSE
if…
➔ You've applied to countless jobs but aren't getting interviews
➔ You need help to find a job
➔ You want to spend less time job-searching and more time at a job you love
✓ Five hours of video lessons; 17 handouts, including exercises, checklists, and job search resources
✓ Templates and samples for resumes, cover letters, and e-notes
BONUS 1: Help from our coach when you have a job-related question
BONUS 2: A written review of your resume
✓ 30 day money-back guarantee
✓ How to avoid making common mistakes while searching and applying for jobs
✓ How to grow your network and utilize it to find jobs
✓ How to create eye-catching resumes and cover letters that pass the screening process
✓ How to build an amazing LinkedIn profile and polish your online presence
✓ How to ace an interview and land the job you've always wanted
✓ and much more!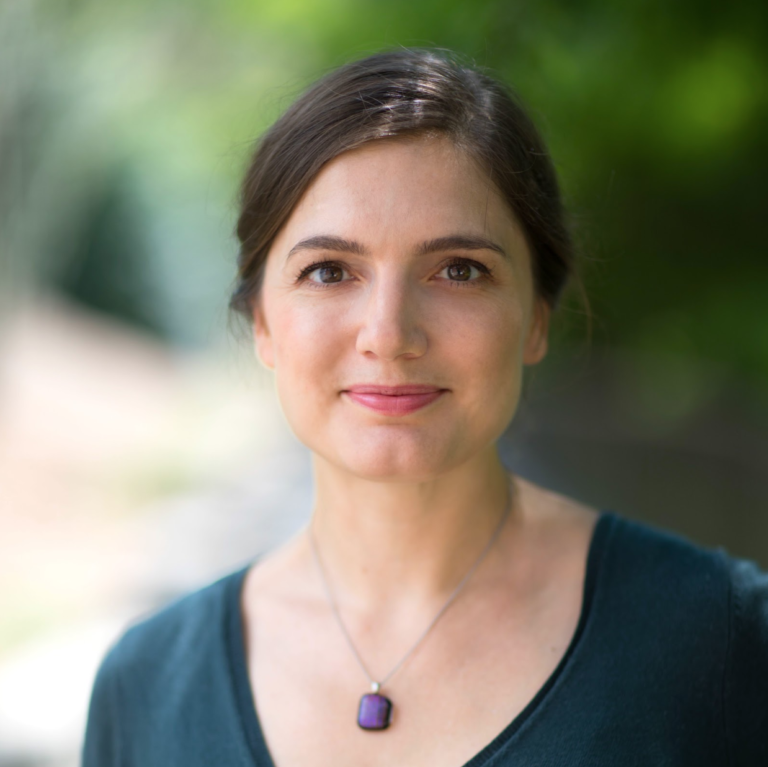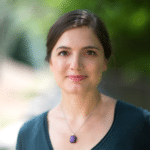 Kristine is a Certified Employment Interview Professional™, Job Search Strategy Coach, Resume and Cover Letter Writer with excellent reviews from clients for her expertise, methodology, and support. As a member of SHRM, the largest Human Resources professional association, she stays informed about recruiting best practices.
Servicing a broad range of clients, such as new grads, mid-career professionals, and career changers, Kristine has helped hundreds of people land interviews and get job offers from employers such as Ernst & Young and PwC. She built this course for people who have applied to countless jobs but aren't getting interviews or who go to interviews but don't receive job offers.
Here's what's included in the course.
Module 1: Envisioning The Future (0:32)
Module 2: Preparing Application Materials (1:27)
Introduction
Identifying Your Keywords
Resume Introduction
8 Common Resume Mistakes
Resume Format & Design
Resume Content
Cover Letter Introduction
8 Common Cover Letter Mistakes
Cover Letters
E-Notes
6 Handouts: Resume Formats Comparison | Resume Template | Sample Resume | Cover Letter Template | E-Note Template | Guide to Finding Your Writing Mistakes
Module 3: Polishing Your Online Presence (0:34)
LinkedIn Introduction
Adding Core Content to Your LinkedIn
Elevating Your LinkedIn Profile
Engagement and Privacy on LinkedIn
Creating a Positive Online Presence
Module 4: Finding Jobs (1:04)
Introduction
10 Common Job Search Mistakes
Hiring Trends
Preparing to Search for Jobs
Networking
Searching for Jobs
Applying for Jobs
8 Handouts: Employee Benefits Exercise | Employer Review Sites | Freelance Platforms | Job Search Introduction Exercise | Job Applications Tracker | Job Boards and Search Engines | Network Tracker | Top Companies Tracker
Module 5: Interviewing (1:19)
Interviewing Introduction
10 Common Interview Mistakes
Types of Interviews
Preparing for A Job Interview
Looking Good
Presenting Yourself and Making Observations
Interview Etiquette and Techniques
Responding to Interview Questions
Communicating After the Interview
2 Handouts: Job Interview Preparation Checklist | Interview Questions Exercise
"I loved the whole course but especially the modules about mindset and interview preparation. I learned how to present myself in the best way, how to answer different kinds of questions and which questions to ask.
Last week, I had an interview with my dream employer, and today I received a job offer! I'm glad I learned how to negotiate in the course!"
Iuliia C., Germany
"The course covers the entire job search process from adjusting your mindset to following up after an interview. The lessons I found most relevant were about resume and job search mistakes as well as how to present yourself in an interview.
I can say from experience that it is a great source of information for an international student since it addresses common scenarios non-native English speakers face."
Hernando L., USA
"This course was really helpful to me in my current career shift. It gave me excellent new ideas and reminded me of the basics when looking for a job. Watching it was very inspiring–I feel like I really can accomplish my career goals by following the concrete steps provided.
Kristine speaks clearly and at a good pace and is very likable, knowledgeable, and informed. She does an excellent job of addressing the specific issues women face when looking for a job and how to handle them."
Sarah H.Y., USA
"The course is very detailed and provides useful information concerning how to get a job. There is information about resumes, interviewing, and looking for jobs. I didn't realize how many additional things there were to think about to prepare for an interview and how tailored my resume should be.
I also learned to envision my career and found out some things about my LinkedIn profile that I can change to make me stand out."
Kimberley D., USA
Have questions about how the course works? Great. Read on to learn more.
When does the course start? How long is it and how long do I have access to it?
Our course doesn't have a specific start or end date. You can begin whenever you'd like and move through the modules at your own pace! Watching all the videos would take you around five hours. Completing the course exercises should take an additional six hours.
After enrolling, you have unlimited, lifetime access to this course—across any and all devices you own. So, take your time!
How do I access the course? Do I need any special software?
You can access the course using any laptop, tablet, or mobile device with an internet connection strong enough to stream video content. Once you pay the enrollment fee, you will get a welcome email with your login data within just a few minutes. After this, you can log in to our online training system and start learning immediately.
Can I find this information for free?
A fraction of the information in this course is available for free online, and you can find it on your own with some time and effort. Other information can be found on paid membership sites. However, the majority of our content is priceless! It's knowledge the course author gained while coaching job seekers over many years. She spent hundreds of hours infusing those insights into this course, so that landing job interviews will no longer be a stressful, negative experience.
You can pay by credit card or PayPal. At the moment, we don't accept partial payments, so we request that you pay in full at the time of purchase.
Can I change my mind after enrolling?
If, for any reason, you decide that you don't want to take the course—maybe you've experienced a major life change, for example—you can request a refund within 30 days of paying for the course. We will return your money, no questions asked. We don't require an explanation, but, of course, we love receiving honest feedback to help improve the course. To request a refund, just write us an email at: [email protected].
What if I have questions?
By purchasing this course, you unlock help from our team whenever you have a question. Contact us at [email protected] anytime.
What if I need personal coaching?
If you want one-on-one coaching with the course author, to receive personalized feedback and guidance, contact us for Kristine's rates. She can help with a variety of career topics, including: interviewing, resumes, cover letters, and LinkedIn profiles.
100% MONEY-BACK GUARANTEE,
no questions asked!