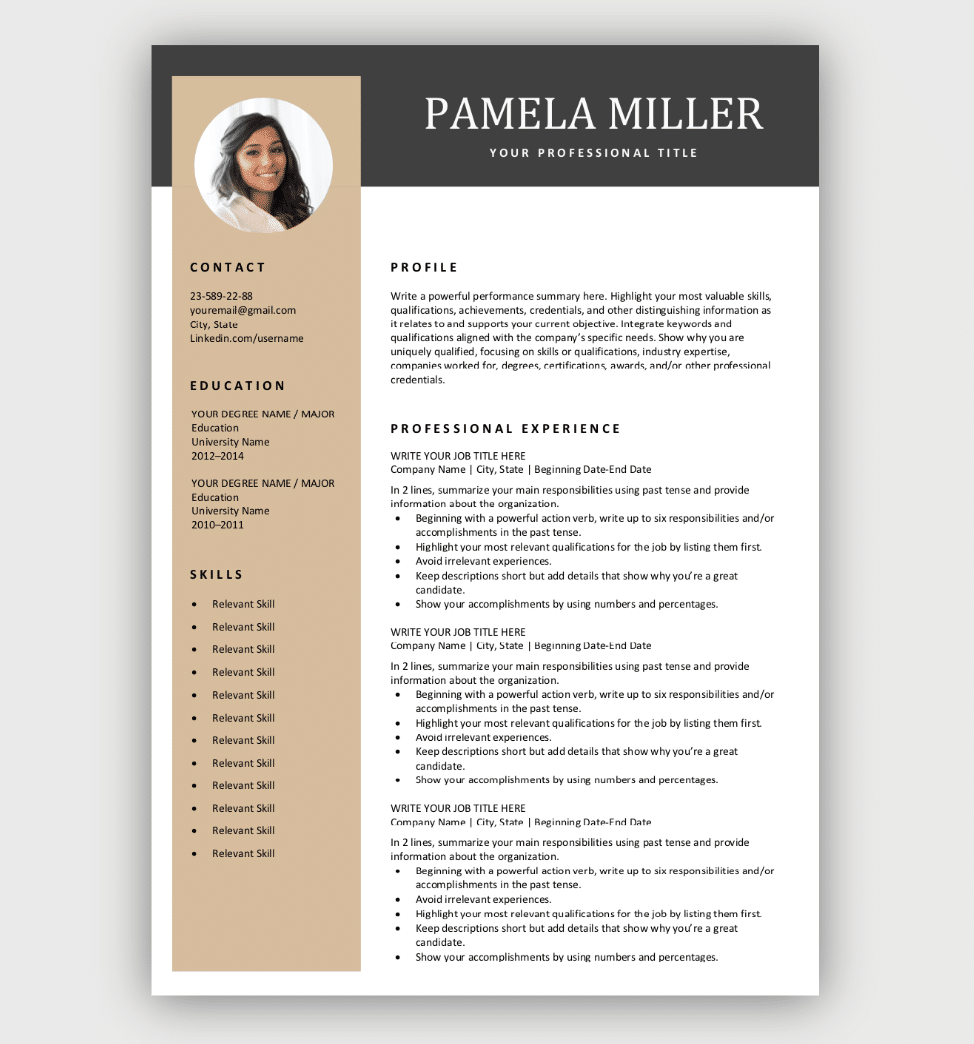 Download our resume template, personalize it, and save it as a PDF file.
   A modern, one-page template in Microsoft Word format that you can easily adjust using copy and paste  
   A two-column professional design
   Stress-free way to build a personalized resume
You don't have to install any fonts for this template. If you want to change fonts, there are plenty to choose from in Microsoft Word.
To change the color of the template, right-click on the colorful area and choose "Format Shape," then "Fill," and "Color."
Read the instructions we provided in the template, and get to work!
If you're serious about creating a job-winning resume, sign up for our online course, "How to Create the Perfect Resume."
This template is in English and was built particularly for job seekers in the USA, but you can definitely use it for international job applications.