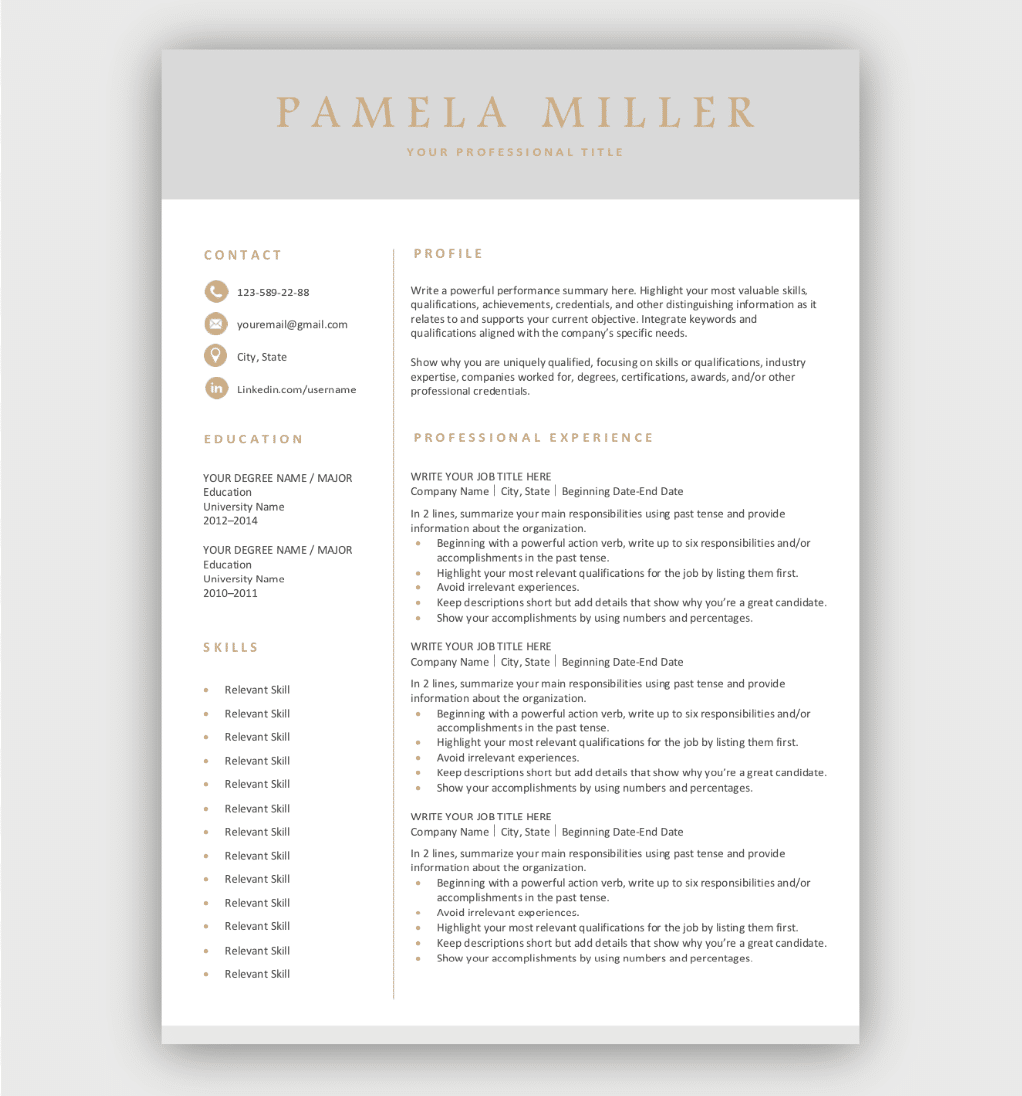 Download our resume template, personalize it, and save it as a PDF file.
While resumes are a key aspect of the job search process, they are also one of the most confusing. When picking a resume layout, it is best to remember that less is more! By using a minimal style on your resume you are simultaneously signaling that you are humble, and also that your work and experience speak for themselves. You don't need fancy colors or fonts for your resume to stand out; you have an impressive track record. Clean lines and traditional fonts are the key to making your resume seem professional.
WHY YOU NEED A MINIMALIST RESUME TEMPLATE
Your resume is often the first part of your application that your potential employer sees. Before knowing what you look like, employers are already evaluating your resume. This means that every part of your resume must impress. The first step to building an impressive resume is selecting an appropriate layout and design. The resume template we are providing for you is appropriate for virtually any industry. Successful applicants from various fields, such as education, healthcare, finance, and consulting have used minimalist layouts for their resumes. Using our simple and attractive template, you will stand out from the crowd.
   A modern, one-page template in Microsoft Word format that you can easily adjust using copy and paste  
   A two-column professional design
   Stress-free way to build a personalized resume
You don't have to install any fonts for this template. If you want to change fonts, there are plenty to choose from in Microsoft Word.
To change the color of the template, right-click on the colorful area and choose "Format Shape," then "Fill," and "Color."
Read the instructions we provided in the template, and get to work!
If you're serious about creating an amazing resume, sign up for our online course, "How to Create a Job-Winning Resume."
This template is in English and was built particularly for job seekers in the USA, but you can definitely use it for international job applications.