HOW TO CREATE AN AMAZING LINKEDIN PROFILE
AND POLISH YOUR ONLINE PRESENCE
You should
TAKE THIS COURSE
if…
➔  You're looking for a new job and haven't had any luck landing an interview
➔  If you want a profile that demonstrates your professional skills and generates leads
➔  Recruiters don't contact you
✓  One hour of video lessons
✓  Information about crafting your LinkedIn profile and polishing your online presence
BONUS 1:  Help from our coach when you have a job-related question
BONUS 2:  A written review of your LinkedIn Profile
✓  Build a robust LinkedIn profile worthy of LinkedIn's All-Star distinction
✓  Choose content for your Linkedln so that you show up in search results 
✓  Adjust your LinkedIn privacy settings, so your current employer does not find out you are looking for other jobs
✓  Write a LinkedIn headline that makes you show up in search results 
✓  Choose a professional profile photo that shows you are competent, likable, and influential
✓  Write a summary statement that is easy to read, relevant, and impressive
✓  And much more!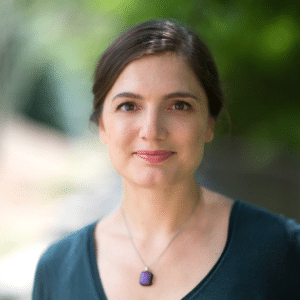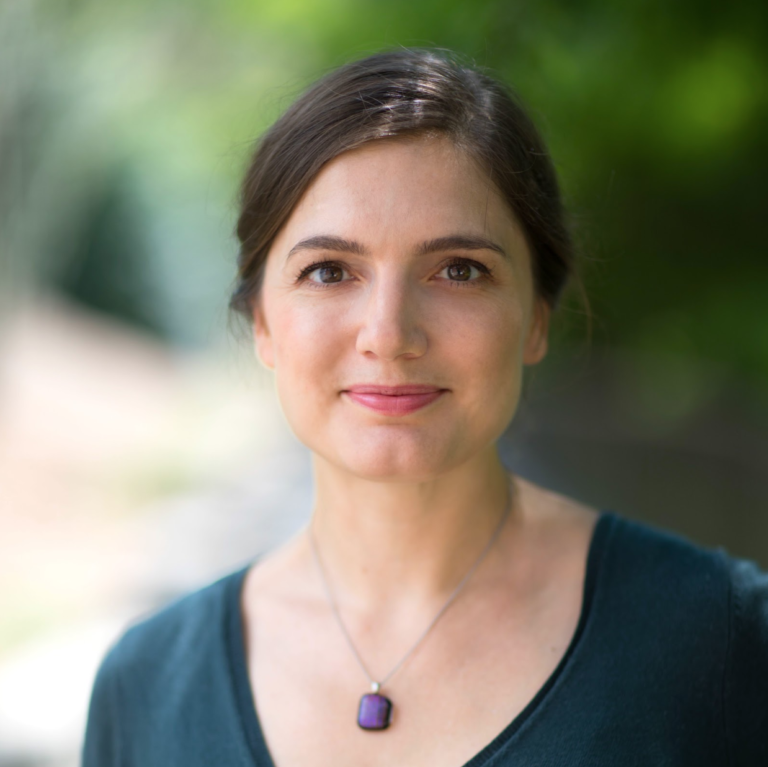 Kristine is an accomplished Interview Coach, Resume Writer, LinkedIn Profile Writer, Cover Letter Writer, Personal Statement Writer, and Job Search Strategy Coach with excellent reviews from clients for her expertise, methodology, attentiveness, and support. As a member of the Society for Human Resource Management, the largest Human Resources industry professional association, she stays informed about recruiting best practices.
Servicing a broad range of clients – university students, new grads, mid-career professionals, career changers, ESL job seekers, and remote job seekers – Kristine has helped hundreds of people to land interviews and get job offers from employers such as Ernst & Young and PwC.
Recognizing the needs of clients who have been stuck for months – people who have applied to countless jobs but aren't getting interviews or people who go on interviews but don't receive job offers – Kristine built the online course "How to Create an Amazing LinkedIn Profile" to offer solutions that work. The course helps job seekers build robust LinkedIn profiles, so that they can land their dream job fast.
Here's what's included in the course.
Envisioning Your Career & Crafting Your Message
    Envisioning Your Career
    Adopting the Right Mindset
    Crafting Your Message
    3 Handouts: Career Vision Exercise | Mindset Exercise | Professional Story Exercise
Polishing Your LinkedIn and Online Presence
    LinkedIn Introduction
    Adding Core Content to Your LinkedIn
    Elevating Your LinkedIn Profile
    Engagement and Privacy on LinkedIn
    Creating a Positive Online Presence
"I loved the whole course.
Last week, I had an interview with my dream employer, and today I received a job offer! I'm glad I learned how to negotiate in the course!"
Iuliia C., Marketing Operations Manager, Stuttgart, Germany
"I can say from experience that it is a great source of information for an international student since it addresses common scenarios non-native English speakers face."
Hernando L., Master's Student in Cybersecurity, Miami, FL, USA
"This course was really helpful to me in my current career shift.
Kristine speaks clearly and at a good pace and is very likable, knowledgeable, and informed. She does an excellent job of addressing the specific issues women face when looking for a job and how to handle them."
Sarah H.Y., Human Resource Specialist, Kansas City, MO, USA
"The course is very detailed and provides useful information. I didn't realize how many additional things there were to think about.
I found out so many things about my LinkedIn profile that I can change to make me stand out."
Kimberley D., Educational Leader, Trainer, and Grant Manager, Washington, DC, USA
Have questions about how the course works? Great. Read on to learn more.
When does the course start and finish? How long is it?
Our course doesn't have a specific start or end date. You can begin whenever you'd like and move through the modules at your own pace! Watching all the videos would take you around one hour. Completing the course exercises should take an additional two hours. 
How long do I have access to the course?
After enrolling, you have unlimited, lifetime access to this course—across any and all devices you own. So, take your time!
How do I access the course? Do I need any special software?
You can access the course using any laptop, tablet, or mobile device with an internet connection strong enough to stream video content. Once you pay the enrollment fee, you will get a welcome email with your login data within just a few minutes. After this, you can log in to our online training system and start learning immediately.
Can I find this information for free?
A fraction of the information in this course is available for free online, and you can find it on your own with some time and effort. Other information can be found on paid membership sites. However, the majority of our content is priceless! It's knowledge the course author gained while coaching job seekers over many years. She spent hundreds of hours infusing those insights into this course, so that landing job interviews will no longer be a stressful, negative experience.
You can pay by credit card or PayPal. At the moment, we don't accept partial payments, so we request that you pay in full at the time of purchase.
Can I change my mind after enrolling?
If, for any reason, you decide that you don't want to take the course—maybe you've experienced a major life change, for example—you can request a refund within
30 days
of paying for the course. We will return your money, no questions asked. We don't require an explanation, but, of course, we love receiving honest feedback to help improve the course. To request a refund, just write us an email at: info@wemeancareer.com.
What if I have questions?
By purchasing this course, you unlock help from our team whenever you have a question. Contact us at info@wemeancareer.com anytime.
What if I need personal coaching?
If you want one-on-one coaching with the course author, to receive personalized feedback and guidance, contact us for Kristine's rates. She can help with a variety of career topics, including: interviewing, resumes, cover letters, and LinkedIn profiles.
100% MONEY-BACK GUARANTEE,
no questions asked!