THE BEST BOOKS FOR CAREER CHANGE
Making a career change is an exciting event. But, it can also seem scary and confusing at times. If you want to quit your job and start something completely new, like start a business or begin an exciting career, there's a lot to consider.
One way to deal with these concerns is through reading books. This can help you develop a strategy, identify and prepare for any obstacles, and get real-life advice from someone that's been in the same situation.
Here are twelve books that can inspire and help you when making a big career change. Please note: this post contains affiliate links, for which We Mean Career may earn a small commission on your purchase. This is at no additional cost to you, and we only share products and services that we personally use and love.
1. The Pathfinder: How to Choose or Change Your Career for a Lifetime of Satisfaction and Success by Nicholas Lore
For anyone trying to figure out which career path is best, Pathfinder provides expert career coaching to help you find your way. It uses lots of self-tests and other awesome tools to help you explore options. This book is suitable for anyone wanting to build or transform their career and achieve more success and satisfaction.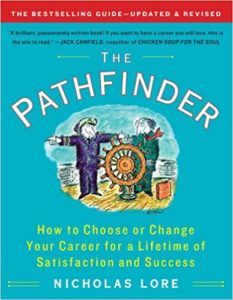 2. Take the Leap: Change Your Career, Change Your Life by Sara Bliss
If you're looking for inspiration on how to transform your life and build a career you love, this is a must-read. It contains brilliant stories of people that took a risk and managed to make drastic changes. Whatever you're trying to accomplish, this book will empower you to take action!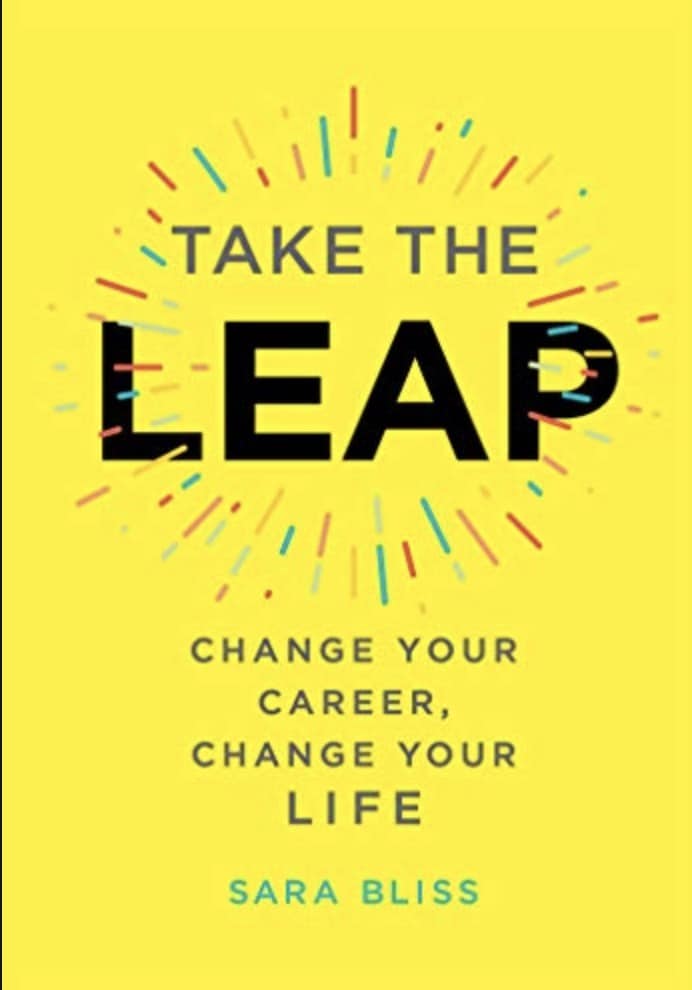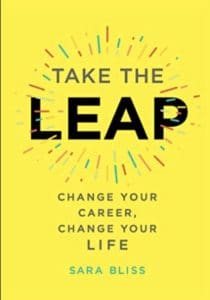 3. Do What You Are: Discover the Perfect Career for You Through the Secrets of Personality Type by Paul D. Tieger
This is a classic book that's just as relevant today as it was when originally published. By first determining your personality type, strengths, and weaknesses, you can find out which careers would be best for you. By personalizing your search in this way, you can find your dream job! This book contains lots of helpful practical advice, as well as examples for inspiration.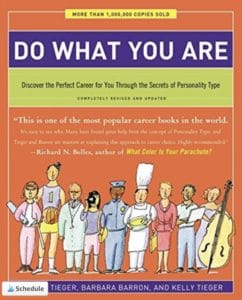 4. Switchers by Dawn Graham
The next book on our list is a go-to guide for anyone that wants to switch careers. This book is clear and incredibly actionable, giving amazing advice for job seekers. It also provides interesting anecdotes and ways to implement practical tips. Overall, if you want to feel inspired to make a change, Switchers is a great book choice!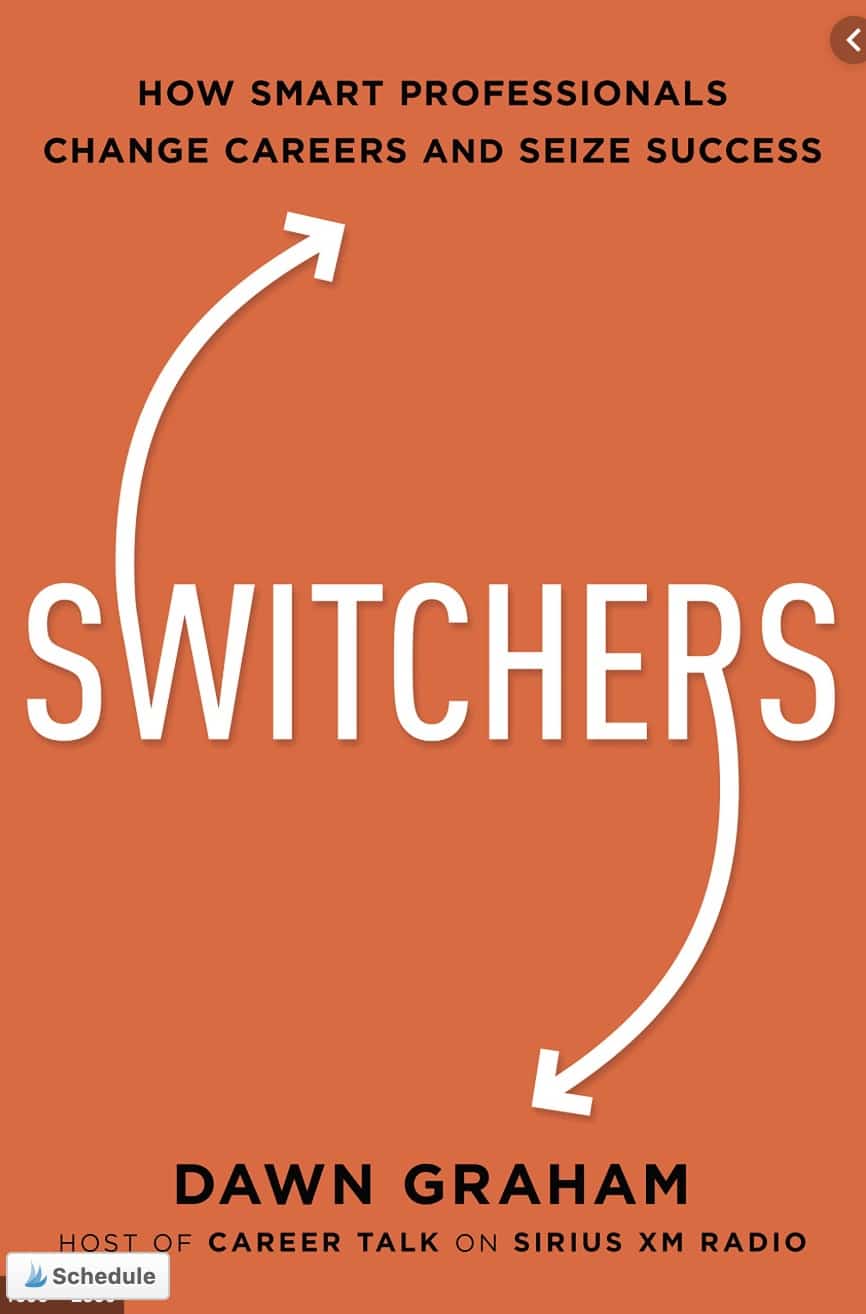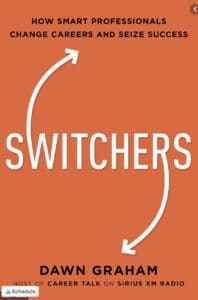 5. Pivot: The Art and Science of Reinventing Your Career and Life by Adam Markel
Next up is Pivot by Adam Markel. This is an incredibly insightful book that can help anyone looking for a complete transformation. The author clearly explains what needs to be done and gives clear steps on how to pivot your way to a new mindset and a more positive life.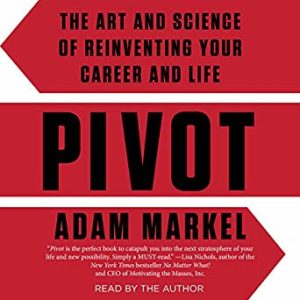 6. Mid-Life Career Rescue: How to confidently leave a job you hate, and start living a life you love, before it's too late (The Call For Change) by Cassandra Gaisford
If you feel like you're stuck in a rut, this might be the book for you. Mid-Life Career Rescue is aimed at anyone that's fed up with their current job but afraid to make a change. The author is a career coach, and she also draws on her personal experiences of making a big career change to give some really insightful advice and tips.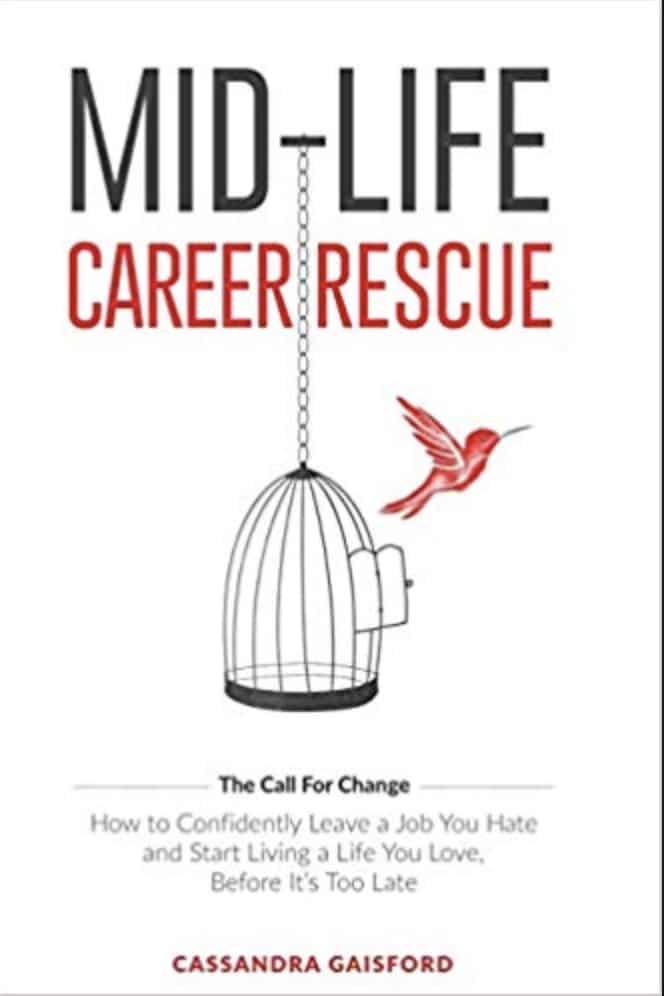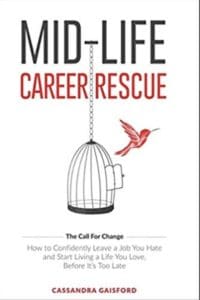 7. When to Jump: If the Job You Have Isn't The Life You Want by Mike Lewis
Thinking about taking a leap of faith? If you are, When to Jump is the ultimate guidebook for making a big career change. Taking a risk can be scary. So, if you're looking for some added courage, this is a must-read. The book is suitable for anyone, but in particular, if you're unhappy with your current job and hoping to transition to something that you love!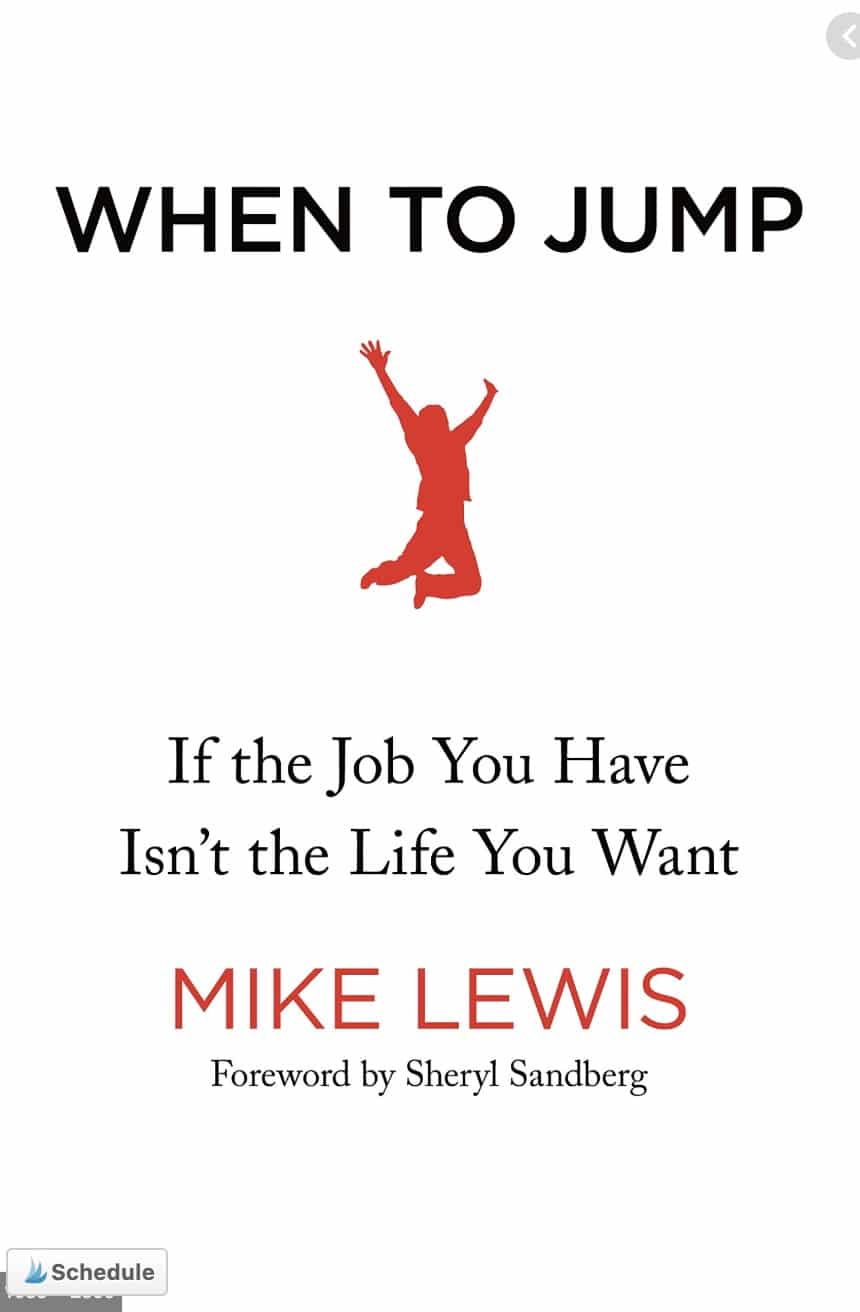 8. Ready For A Career Change? by Sarah O'Flaherty
This book by Sarah O'Flaherty is an amazing, comprehensive guide to making a significant career change. The ideas are presented in a clear, easy-to-follow way, including interesting interviews with people that have been there. In the book, the author incorporates nine questions to answer to help ensure a smooth transition with minimal stress and disruption to your life.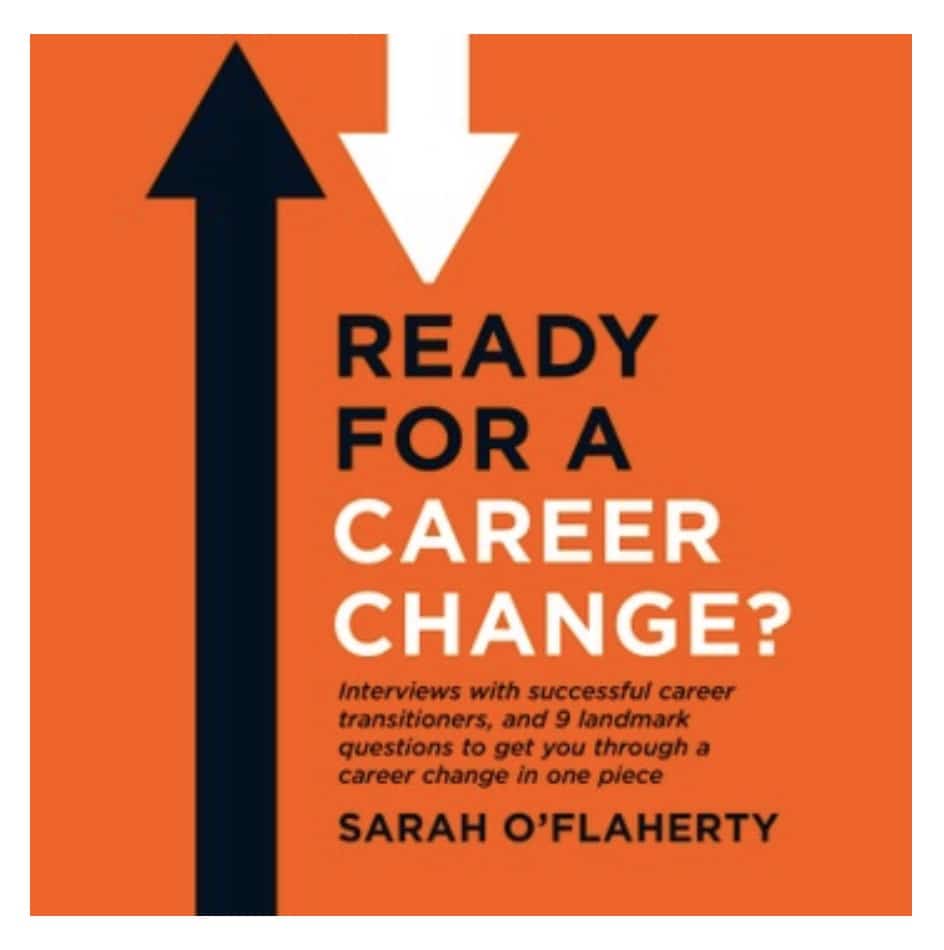 9. Find Your Fit: A Practical Guide to Landing a Job You'll Love by Sue Kaiden
Here is another book that we absolutely love! Find Your Fit by Sue Kaiden is an essential read for job seekers, regardless of experience and circumstances. The book covers all areas, including self-employment and international employment, and has insightful, interesting advice and tips. It even includes templates and easy-to-follow samples at the end. A brilliant read!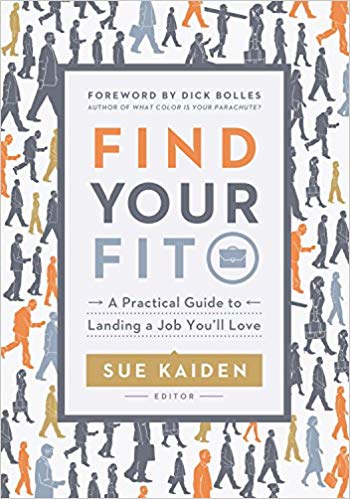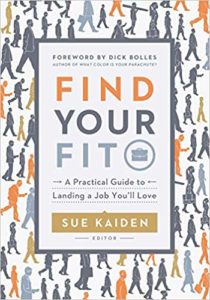 10. Changing Careers After 40: Real Stories, New Callings by Terry Pile and David Lingle
If you're seeking a big career change and a more fulfilling future, this book is a perfect choice. It's specifically written for professionals who are mid-career but trying to find a new career path. It includes stories of other individuals, plus a helpful analysis of each example.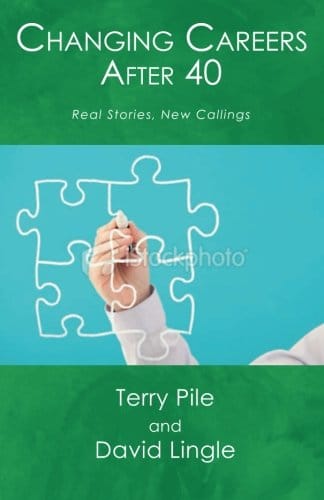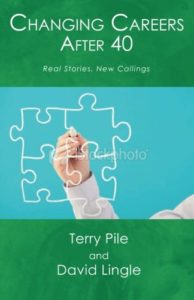 11. The 7 Secrets To Change Your Career: Escape Your Prison and Build a Dream Life by Paul Cope
Next on our list, this book by Paul Cope is ideal for anyone searching for a radical career change and a more fulfilling life. The author provides expert advice in a clear and easy-to-follow way. This book is suitable for people of all ages and experience levels – we highly recommend it!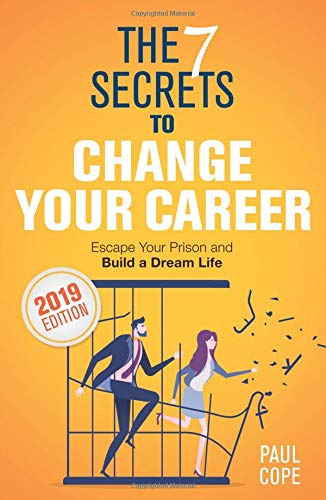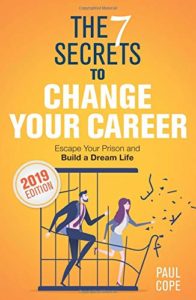 12. Career Change: Stop hating your job, discover what you really want to do with your life, and start doing it! by Joanna Penn
Joanna Penn's book, Career Change, is a highly motivating, interesting book on how to transform your career. If you're tired of your job but afraid to leave, this book will encourage you to find the courage to make a big change! For anyone looking for a more exciting career and looking for more help and advice, this provides lots of guidance to help you in the transition.