Unlimited, lifetime access and instant download for ALL our Premium Packages which includes all our templates (1-, 2- and 3-page resumes and matching cover letters)
  Unlimited, lifetime access to the online course, "How to write a job-winning resume"
YOU WILL GET: 
  ONLINE COURSE
"How to Write a Job-Winning Resume"
  ALL OUR PREMIUM RESUME PACKAGES
1-, 2- and 3 page resumes in Microsoft Word
Matching cover letter
Ability to request additional pages
Email support
Job application tracker
Additional icons
One-time payment (no subscription)

This bundle
IS PERFECT FOR YOU
if…
➔  You need the freedom to switch between many templates 
➔  You want to level up with our online resume course
➔  You want to land a great job—quickly
1. ONLINE COURSE "HOW TO WRITE A JOB-WINNING RESUME"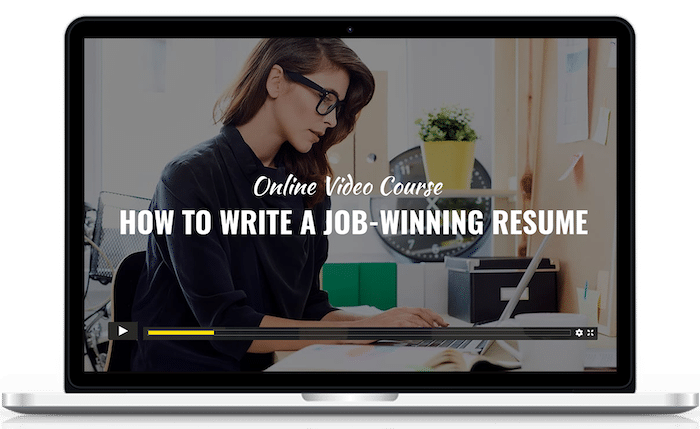 Craft a strong resume as well as a cover letter, avoid the most common resume mistakes and get more interview invitations than ever.
HERE IS WHAT'S INCLUDED: 
Two hours of video lessons
Information about resume formats, layout & design basics, style and content
Nine handouts, including: templates and samples for resumes, cover letters, and e-notes
Email support
2. ALL OUR PREMIUM RESUME PACKAGES
One-click download of all our Premium Packages which includes all our templates (2- and 3-page resumes and matching cover letters)
HERE IS WHAT'S INCLUDED: 
1-, 2- and 3-pages resumes in Word format
Matching cover letter
Additional icons
Job application tracker
Ability to request additional pages and email support
CLASS CURRICULUM: HERE IS WHAT'S INCLUDED IN THE COURSE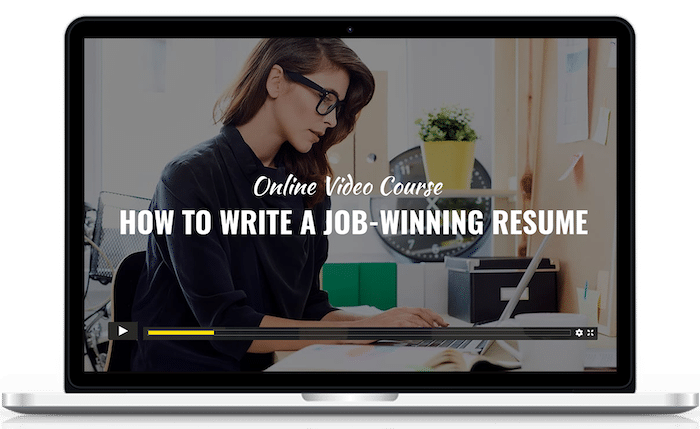 Part 1: Envisioning Your Career & Crafting Your Message
Envisioning Your Career
Adopting the Right Mindset
Crafting Your Message
3 Handouts: Career Vision Exercise | Mindset Exercise | Professional Story Exercise
Part 2: Preparing Resume and Other Application Materials
    Introduction
    Identifying Your Keywords
    Resume Introduction
    8 Common Resume Mistakes
    Resume Format & Design
    Resume Content
    Cover Letter Introduction
    8 Common Cover Letter Mistakes
    Cover Letters
    E-Notes
   6 Handouts: Resume Formats Comparison | Resume Template | Sample Resume | Cover Letter Template | E-Note Template | Guide to Finding Your Writing Mistakes
After finishing
THIS COURSE
you'll be able to…
➔  Avoid the most common resume mistakes
➔  Select and present relevant experiences & achievements that make you stand out
➔  Make use of resources that can ensure the quality of your resume
➔  Choose an appropriate format for your resume
➔  Draft a resume that is effective and will help you land job interviews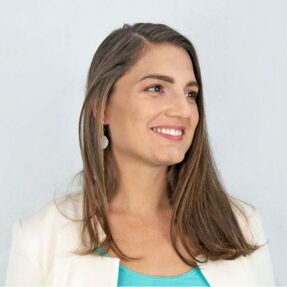 Kristine is a CERTIFIED EMPLOYMENT INTERVIEW PROFESSIONAL™, JOB SEARCH STRATEGY COACH, RESUME AND COVER LETTER WRITER with excellent reviews from clients for her expertise, methodology, and support.
  As a MEMBER OF SHRM, the largest Human Resources professional association, she stays informed about recruiting best practices.
  Servicing a broad range of clients, such as new grads, mid-career professionals, and career changers, KRISTINE HAS HELPED HUNDREDS OF PEOPLE LAND INTERVIEWS AND GET JOB OFFERS from employers such as Ernst & Young and PwC.
  She built this course for people who have applied to countless jobs but aren't getting interviews or who go to interviews but don't receive job offers.
DON'T MISS ANOTHER OPPORTUNITY. GET THE JOB OF YOUR DREAMS WITH OUR BEST-SELLING COURSE AND RESUME PACKAGE TWO-IN-ONE BUNDLE.
After a couple of years in the same job, I decided to do the next step but felt lost preparing a proper resume and cover letter based on the newest requirements. That is why I signed up for the course.
After finishing it, I felt confident preparing my application materials. And indeed! Shortly after the course and the preparation, I got my first interviews. I'm convinced that the course was essential to achieve that.
Julia F., Germany
I thoroughly enjoyed your class and must say, that's probably the best $15 I've spent. Specifically, your advice and template on writing a cover letter.
Nicole F., USA
I'm so happy I signed up for this course! It is loaded with great tips and step-by-step instructions on how to get the best out of your resume, how to present your skills and how to write a cover letter or an e-note.
Shortly after I finished the course, I got a few job interviews and even a job offer that I accepted! If you want to create a resume that gets you phone calls, I would definitely recommend signing up.
Anna B., France
This course was really helpful to me in my current career shift.
Kristine speaks clearly and at a good pace and is very likable, knowledgeable, and informed.
Sarah H.Y., USA
When does the course start? How long is it and how long do I have access to it?
Our course doesn't have a specific start or end date. You can begin whenever you'd like and move through the modules at your own pace! Watching all the videos would take you around 2 hours. Completing the course exercises should take an additional three hours.
After enrolling, you have unlimited, lifetime access to this course—across any and all devices you own. So, take your time!
How do I access the course? Do I need any special software?
You can access the course using any laptop, tablet, or mobile device with an internet connection strong enough to stream video content. Once you pay the enrollment fee, you will get a welcome email with your login data within just a few minutes. After this, you can log in to our online training system and start learning immediately.
Is it a subscription model? Will I be paying monthly? How can I pay?
This is a one-time payment.
You can pay with a credit card or PayPal. At the moment, we don't accept partial payments, so you must pay in full at the time of purchase.
Can I change my mind after enrolling?
As this bundle includes the instant download of premium resume templates, we aren't able to offer a money-back guarantee at this time.
What if I have questions?
By purchasing this course, you unlock help from our team whenever you have a question. Contact us at [email protected] anytime.
Invest in Your Career Today!